Letter from Dr. Paul BREY, Director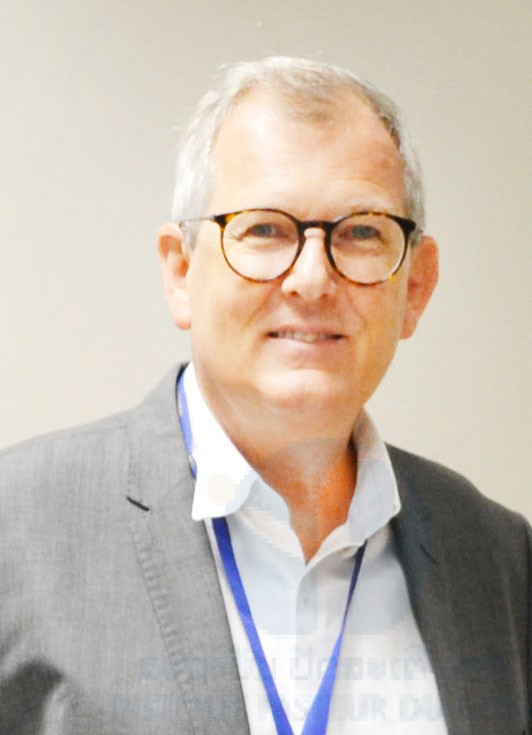 After seven years of activity, Institut Pasteur du Laos (IP Laos) has continued to consolidate its scientific research, human resource capacity building, as well as its dedicated fund raising through research grants, contracts with the life science industry and philanthropy. A decade ago when the Lao Prime Minister signed into law the creation of IP Laos, there were major concerns among international organizations and the donor community whether a country like Laos was "ready" to establish a modern molecular research and training laboratory and whether financial sustainability of such an institution could be achieved in a Least Developed Country (LDC). Incidentally, other LDCs like: Central African Republic, Guinea, Madagascar, Niger, Senegal host Institut Pasteur within their Ministries of Health. Nevertheless, some international agencies and donors thought that the Lao Ministry of Health should remain focused on improving public health and epidemiology and let more technically advanced countries perform molecular analyses on Lao samples for pathogen confirmation and research purposes. However, the Lao Ministry of Health and especially Dr. Ponmek Dalaloy, the Minister of Health at the time, decided that if Laos did not have its own modern research and training institute it would be left behind other ASEAN countries. So the Ministry went ahead and opened IP Laos in January 2012. Now, after seven years of activity the institute has grown to 5 laboratories focusing on: arbovirology and emerging viruses, vaccine preventable diseases, parasitology and medical entomology & vector-borne diseases and epidemiology. The staff is 70 persons of which 53 are Lao and 17 are foreign mentors, postdocs and PhD students (8 nationalities). The scientific staff is composed of 21 researchers including the heads of laboratories as well as 17 technicians and 2 research interns.
The results generated by the research staff of IP Laos are transferred on a weekly basis to the Department of Communicable Disease Control (DCDC) of the Ministry of Health and IP Laos also provides policy briefs to the Ministry of Health in order to use evidence-based data to guide policy within the Ministry of Health. Recently, our data on insecticide resistance in Aedes vectors helped the Ministry shift to using biological insecticide that are more efficient and environmentally friendly.
Furthermore, data on immunogenicity, protective antibodies and vaccine coverage have helped the Ministry and World Health Organization adjust the vaccination policy. Hence, scientific and biomedical research to guide evidence-based policy is a major pillar of a healthy health system.
Finally, with regard to aspects of financial sustainability of IP Laos, the IP Laos Board of Directors decided in 2018 the creation of an Institut Pasteur du Laos Foundation to be a useful financial instrument providing sustainable annual revenue to IP Laos over time and as its endowment grows. An independent body of Lao and French administrators separate from the IP Laos executive administration manages the Institut Pasteur du Laos Foundation. The Institut Pasteur Laos Foundation also provides an interesting financial model, which could be useful to other organizations in Laos allowing them to attain financial sustainability.
So after seven years, IP Laos has clearly demonstrated the importance of a modern biomedical research and training institution for the development of human capacity in the area of scientific research and by providing valuable evidence -based results to guide public health policy in a sustainable way.
Paul Brey