Training / Teaching
ACHIEVING SUSTAINABLE CAPACITY BUILDING BY TRAINING AND EDUCATION.
One of the way to achieve sustainable capacity building is to prepare a new generation of Lao doctors and scientists to take the responsibility for diagnostics and their research on infectious diseases in Lao PDR and to fill key positions as heads of laboratories at IPL.
It will take at least 8 years, during which, expatriates head of laboratories will be mandatory.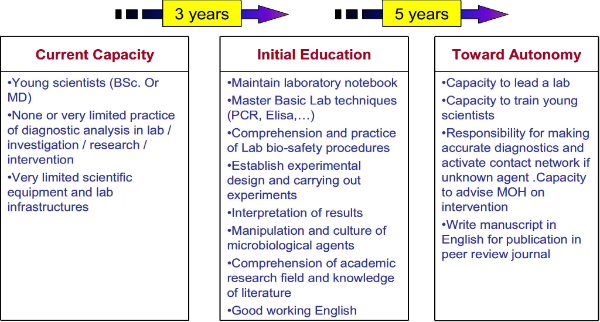 COURSE.
The first PASTEUR-MERIEUX International course on CANCER and INFECTIOUS AGENTS took place on 18 to 20 of  March 2013.