Medical Virology and Rabies group 2022-2023
Head of Laboratory: Dr. Cécile Troupin, PhD
Email: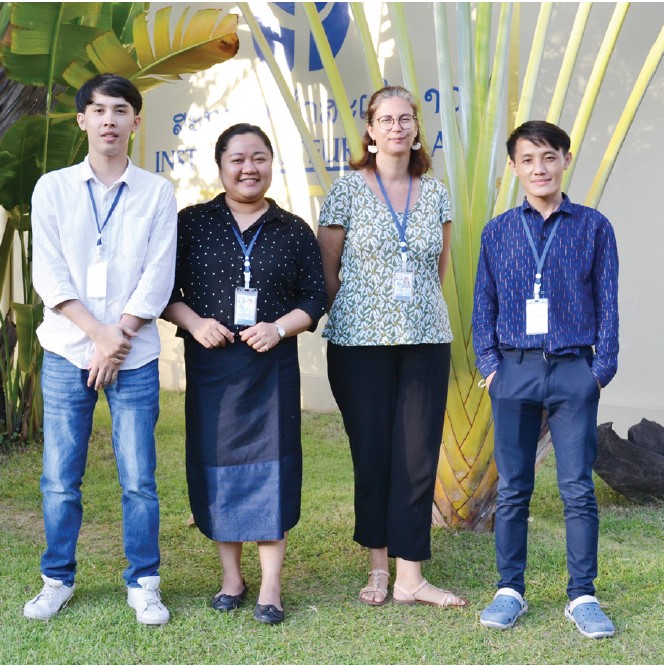 Executive summary
In June 2022, a new group, called Medical Virology and Rabies group, was created at Institut Pasteur du Laos (IPL) to continue some activities previously performed by the Arbovirus & Emerging Viral Diseases (A&EVD) laboratory. Firstly, this group will continue the arbovirus surveillance implemented since 2012 by analysing samples coming from a network of 23 hospitals in Laos. Secondly, the group will continue the SARS-CoV-2 diagnostics and the surveillance of Variants Of Concern (VOC) started in March 2020, when the IPL virology team became one of the front-line laboratories for COVID-19 diagnosis in Laos. Finally, beginning of 2023 a new theme on rabies will be implemented by the group.
Dr Vincent Lacoste, former head of A&EVD laboratory moved to a new position in July 2021 and Dr Cécile Troupin arrived at IPL as responsible of the Medical Virology and Rabies group in June 2022. In the meantime, Dr Somphavanh Somlor was in charge of Arbovirus and COVID-19 surveillance activities. Thus, this new group is composed of one junior scientist, Dr Thonglakhone Xayvounsou and 2 lab technicians, Longthor Vachouaxiong and Kedkeo Intavong, supervised by Dr Cécile Troupin as responsible of the Medical Virology and Rabies group.
Junior Scientists
Dr. Thonglakhone Xaybounsou, MD
Technicians
Kedkeo Intavong
Longthor Vachouaxiong
Trainees
Lard Salivanh
Tomma Keoviengsaiy
Khammay Oudomsouk
Khanthaly Malounna
Project carried on in the lab:
+Arbovirus surveillance in Laos
+COVID-19 surveillance in Laos