Arbovirus & Emerging Viral Diseases 2021-2022
Head of Lab: Dr. Vincent LACOSTE, PhD
Email: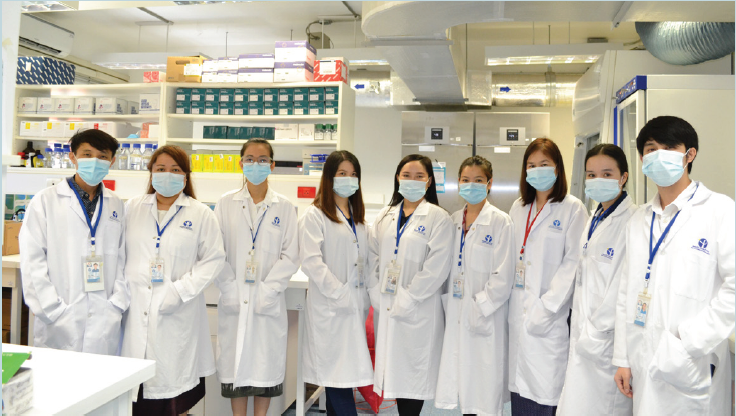 Since 2012, the Arbovirus & Emerging Viral Diseases (A&EVD) laboratory has combined field studies and public health activities on vector-borne viral diseases. The A&EVD team is also involved in training and educational activities to help technicians, students and scientists acquire theoretical and technical skills in virology. These activities are a main mission of the Institut Pasteur du Laos. They enable the laboratory to improve knowledge about the viral diseases studied and to become an important partner for national health authorities by providing recommendations for arbovirus diagnosis, control and prevention, as well as training to strengthen the health system. Since March 2020, the A&EVD team has been requested by Lao MOH to participate in the capacity of Lao PDR to diagnose the COVID-19. Since then, the A&EVD team has been a frontline laboratory for SARS-CoV-2 diagnosis. In addition, the A&EVD team has developed the sequencing technique and is the only laboratory to investigate COVID-19 variants in Lao PDR.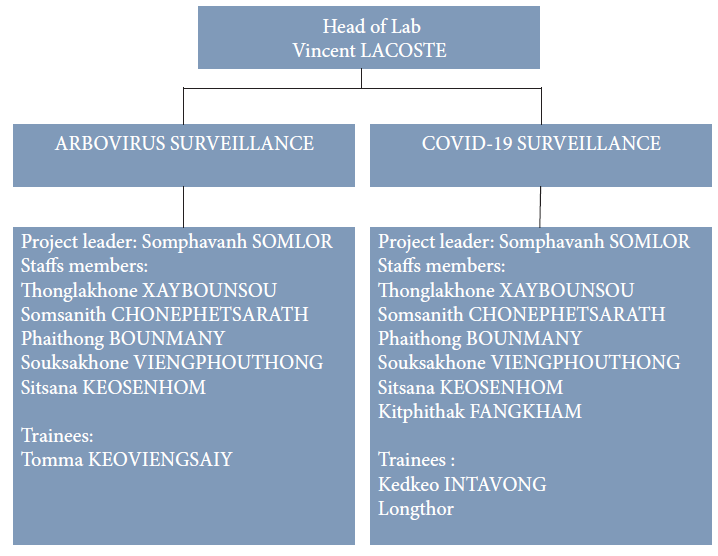 Scientist
Dr. Somphavanh SOMLOR, MD
Dr. Elodie CALVEZ, PhD
Junior Scientists
Dr. Thonglakhone XAYBOUNSOU, MD

Research Engineer
Mrs. Somsanith CHONEPHETSARATH
Technicians
Phaithong BOUNMANY
Souksakhone VIENGPHOUTHONG
Sitsana KEOSENHOM, Lab & Quality Agent
Trainees
Kedkeo INTAVONG
Longthor VACHOUAXIONG
Tomma KEOVIENGSAIY
Project carried on in the lab:
+Arbovirus Surveillance in Lao PDR
+LHSS COVID-19 activities